The Laser Clinic offers a wide variety of treatments at a low flat rate per treatment, or a at a package rate for each body part. Our competitive services rates will help you achieve a great silky-smooth look while making laser hair removal treatments affordable for all.
Facial Hair
You can enjoy a soft and a smooth face now with Acolase diode laser advanced technology utilized at our Laser Clinic. Our patented approved technology can remove hair safely from the forehead, eyebrows, cheeks, nose, upper lip, sideburns, and chin. Laser hair removal for facial hair will work brilliantly for him and her, giving you all the opportunity to see results instantly.
Arm Hair
Whether you suffer from thick dark arm hair or just light one, get a silky-smooth skin with our FDA-approved laser which is customized to work with the hair and skin color of just about any person. Good news are they work just great for you and for him, for arms and underarms, while treatments are quick and almost painless.
Body Hair
The Laser Clinic will definitely provide you with the all-over silky-smooth body you have always desired. Enjoy yourself and feel confident while we safely remove the unwanted hair from any part of your body. Our patented laser is able to remove light or stubborn unwanted hair almost painlessly, from the tops of your toes to the extremities of your back, chest, down to your lower back, abdomen, thighs, and legs.
Bikini Line
Enjoy summer and look your best now and all the years to come with our permanent laser hair removal advanced technology. At Laser Clinic, you will totally forget about those days of painful and time consuming shaving and waxing methods, since you will definitely get your bikini line and pubic hair removed safely and permanently.

FOR HER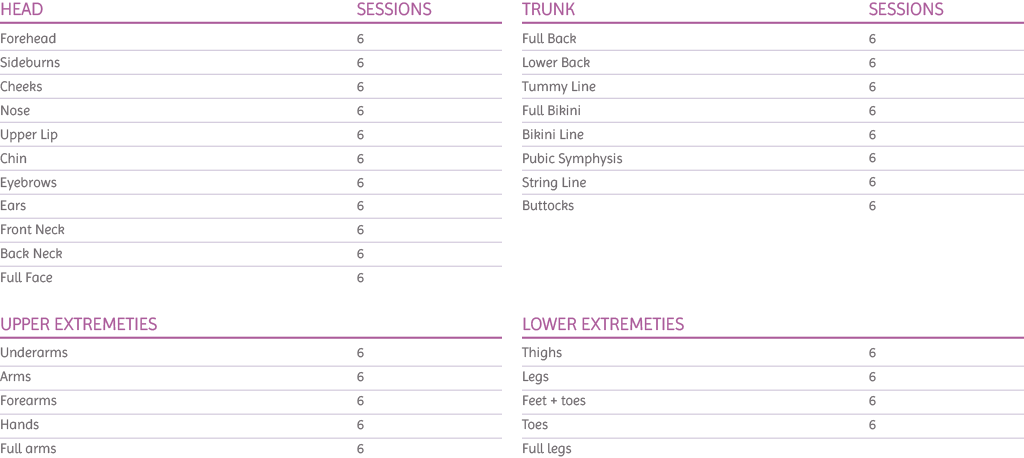 FOR HIM